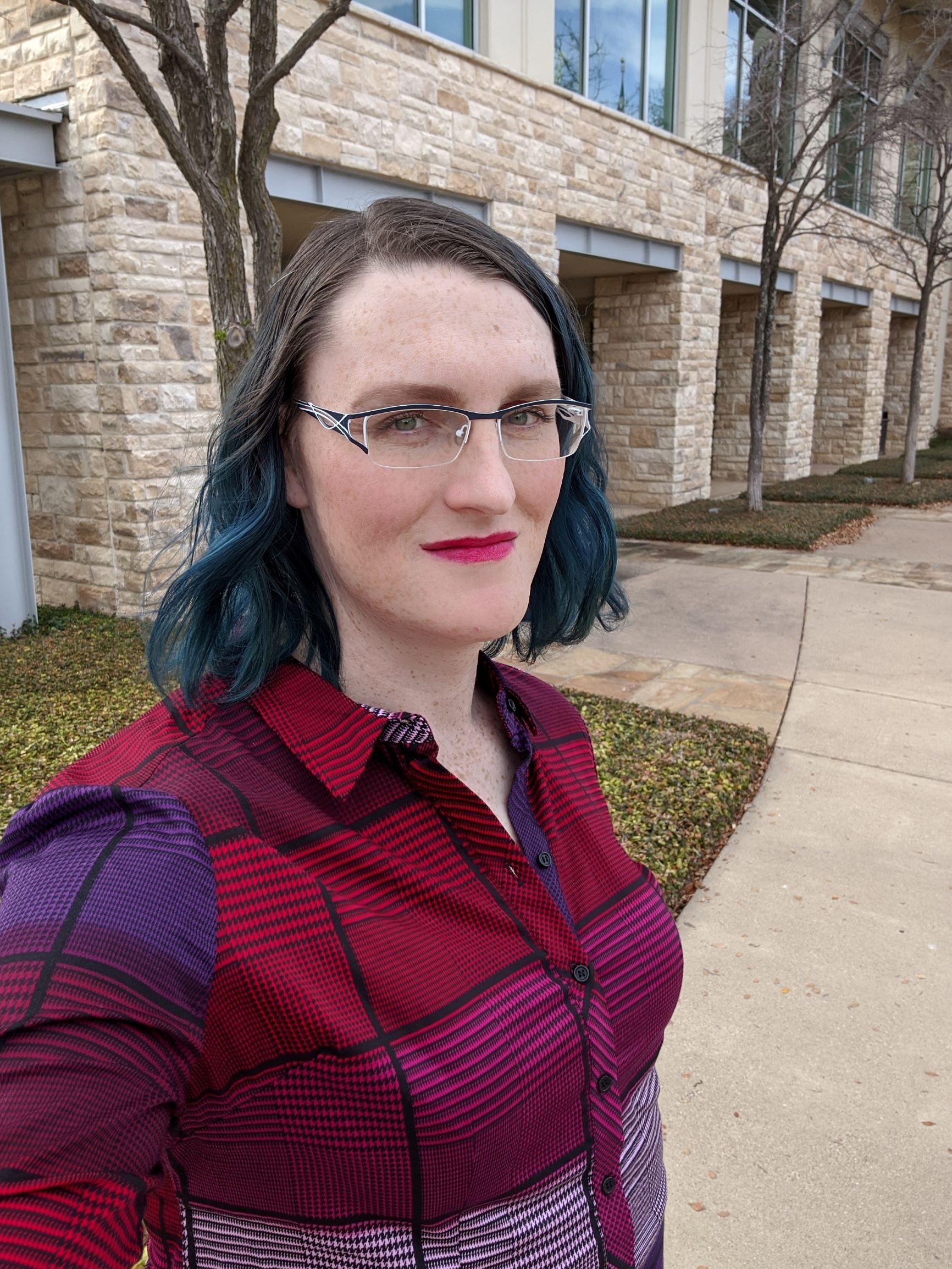 Speaker Bio
Jennifer Moore (she/her) is a transgender woman and senior software engineer with extensive experience in software development, devops, and testing. She's worked in a variety of companies and industries including fintech, startups, utilities, and commodities. She currently works for Charles Schwab as a software engineer and previously volunteered as a director with the Dallas-Fort Worth network of Women Who Code.
She writes semi-regularly about various software development topics on her blog at https://jenniferplusplus.com. Jennifer also loves playing video games and role playing games, lives with her wife, son, and dogs, and spends too much time watching Netflix. You can find her on Twitter (https://twitter.com/jennplusplus) or LinkedIn (https://linkedin.com/in/jenniferplusplus)
Experience
I'm a principal level software engineer, working mainly in the C# and JavaScript spaces. In my 10 years of professional experience, I've had the opportunity to guide application architectures, set standards for source code style and patterns, define CI/CD processes, build support for my initiatives among technical and non-technical stakeholders, provide technical leadership for teams, and be an individual mentor.
I've worked in companies at a variety of sizes ranging from Series A startups to Fortune 100. Likewise, I've worked in various industries, including financial services, utilities, commodities, automotive, and point-of-sale technology. And I've worked with a correspondingly wide array of technologies. For a detailed accounting of my work history, you're welcome to review my résumé or my LinkedIn profile.